SPECIAL PACKAGING OF ART OBJECTS
services / Services Detail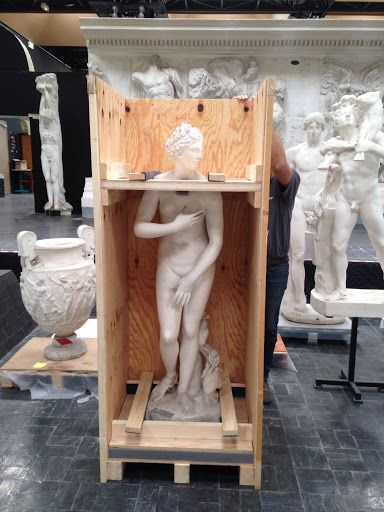 SPECIAL PACKAGING OF ART OBJECTS
Our "Art transport" service transports your works of art, paintings, and fragile goods by taxi-parcels, that is to say in the best security conditions. Transporting paintings and works of art requires certain skills, especially in terms of packaging, and the ability to adapt to very different situations ... Preparation and packaging are important to ensure good protection of the work during transport. The choice of packaging depends in particular on the mode of transport chosen. When significant protection is required, the use of a transport crate is sometimes essential ...
We provide:
Customer solutions to logistical problems;
Competitive rates;
Punctuality;
Excellent coordination between the different phases of the service;
Timely information on the status and progress of the shipment;
Personalized and professional attention;
We create win-win business relationships;
We are looking for a long term relationship with our customers based on commitment, trust, efficiency, ethics professional and personalized attention.
We remain at your disposal and look forward to developing doing business with you.
If you need more information, please do not hesitate to contact us.
book us now
Request a Free Quote Today